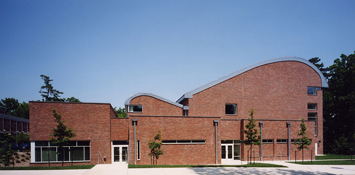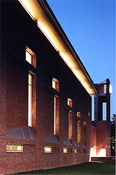 Penn State Spiritual Center
University Park, Pennsylvania
The spiritual and emotional power of natural light was the dominant element in the design of this spiritual center serving 32 different faith groups. The largest of its kind in the country, this dynamic 50,000 square foot facility can accommodate 750 in its worship area.
Acknowledging the need for flexibility, three different "pod" spaces surround the worship area. Each "pod" functions individually, or opens to expand seating in the main volume. On the exterior, each funtion is expressed by creating distinct volumes, configured in brick with a standing-seam metal roof.